One Thing Every Business Person MUST Know Today
Kenya's leading real estate company, Optiven Group, is set to host a business clinic on 22nd  March 2019. The event, which will be hosted at their Barclay's Plaza office is aimed at finding out the solutions to business development and growth. The speaker for the event is Mr. George Wachiuri, Optiven group CEO.
The event's objectives is to help entrepreneurs running small and medium businesses to get the necessary knowledge that will propel their businesses and set them up for growth.
View the video below to learn more.
Comment using Facebook
Apple TV+ To Launch on November 1, Featuring Originals From the World's Greatest Storytellers
Press Release
Cupertino, California — Apple on Tuesday evening announced Apple TV+, the first all-original video subscription service and home for today's most imaginative storytellers, will launch November 1 in over 100 countries and regions.
Apple TV+ will offer a powerful and inspiring lineup of original shows, movies and documentaries, including "The Morning Show," "Dickinson," "See," "For All Mankind" and "The Elephant Queen." The service will be available on the Apple TV app on iPhone, iPad, Apple TV, iPod touch, Mac and other platforms, including online at
tv.apple.com
, for $4.99 per month with a seven-day free trial.
Starting today, customers who purchase any iPhone, iPad, Apple TV, iPod touch or Mac can enjoy one year of Apple TV+ for free. Through Family Sharing, up to six family members can share one Apple TV+ subscription.
"With Apple TV+, we are presenting all-original stories from the best, brightest and most creative minds, and we know viewers will find their new favourite show or movie on our service," said Zack Van Amburg, Apple's head of Worldwide Video. "Each Apple TV+ original offers its own unique story, fresh perspective and powerful message — all meant to entertain, connect and inspire cultural conversations."
"Apple TV+ is an unprecedented global video service with an all-original slate," said Jamie Erlicht, Apple's head of Worldwide Video. "We look forward to giving audiences everywhere the opportunity to enjoy these compelling stories within a rich, personalised experience on all the screens they love."
All-New, Exclusive Originals
These Apple TV+ originals from the world's most celebrated creative artists will debut on the Apple TV app on November 1:
"See," an epic drama starring Jason Momoa and Alfre Woodard, is set 600 years in the future after a virus has decimated humankind and rendered the remaining population blind. When all humanity has lost the sense of sight, humans must adapt and find new ways to survive.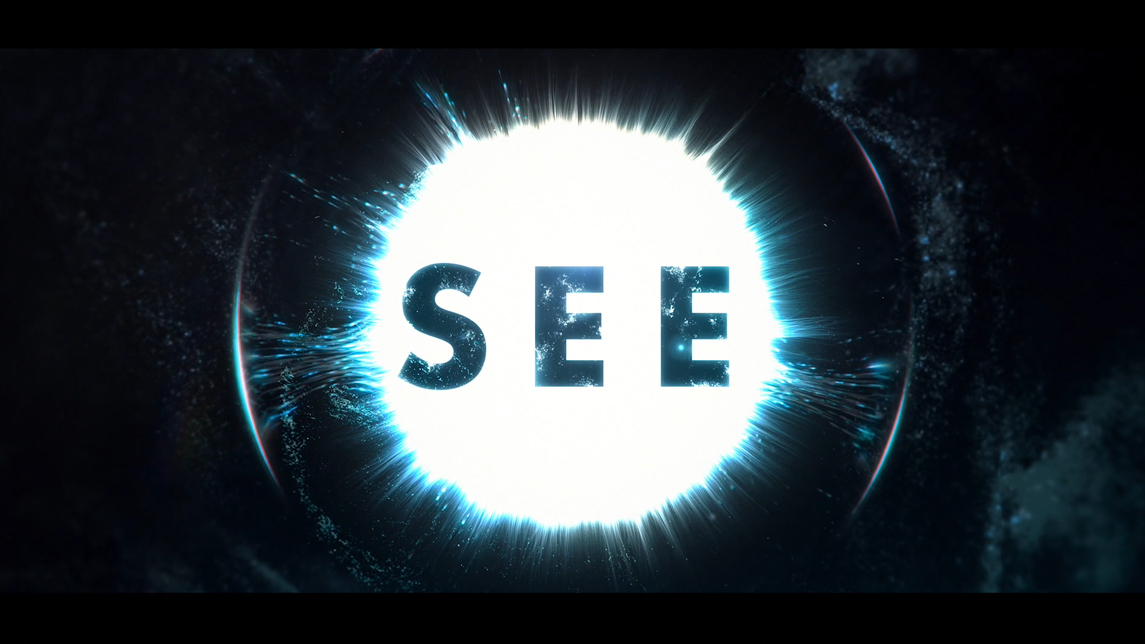 "The Morning Show," a cutthroat drama starring and executive produced by Reese Witherspoon and Jennifer Aniston, and starring Steve Carell, explores the world of morning news and the ego, ambition and the misguided search for power behind the people who help America wake up in the morning.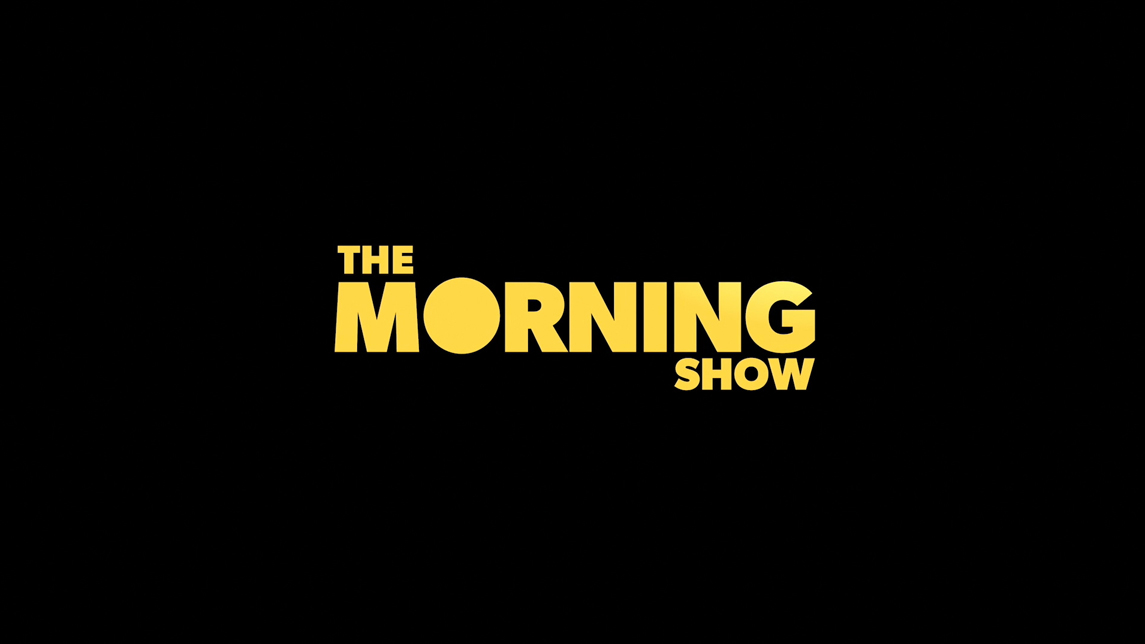 Apple's "The Morning Show" will debut exclusively on Apple TV+ on November 1.
"Dickinson," a darkly comedic coming-of-age story, explores the constraints of society, gender and family through the lens of rebellious young poet, Emily Dickinson.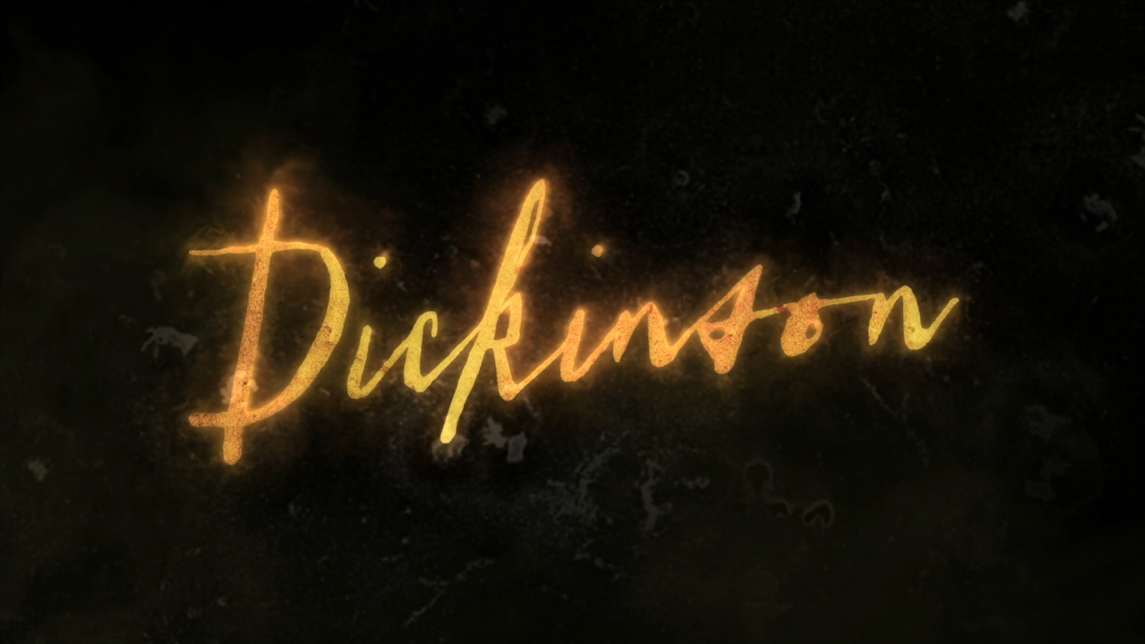 "For All Mankind," a new series from Ronald D. Moore, imagines what would have happened if the global space race never ended and the space program remained the cultural centrepiece of America's hopes and dreams.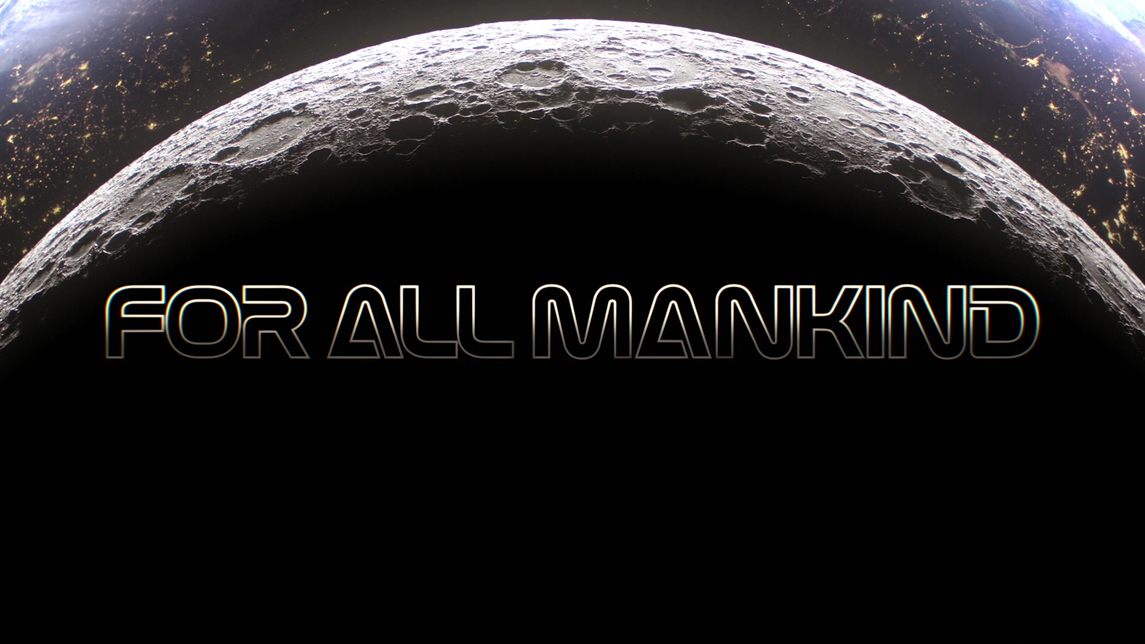 Apple's "For All Mankind" will debut exclusively on Apple TV+ on November 1.
"Helpsters," a new children's series from the makers of "Sesame Street," stars Cody and a team of vibrant monsters who love to help solve problems. It all starts with a plan.
"Snoopy in Space," a new original from Peanuts Worldwide and DHX Media, takes viewers on a journey with Snoopy as he follows his dreams to become an astronaut. Together, Snoopy, Charlie Brown and the Peanuts crew take command of the International Space Station and explore the moon and beyond.
"Ghostwriter," a reinvention of the beloved original series, follows four kids who are brought together by a mysterious ghost in a neighbourhood bookstore, and must team up to release fictional characters from works of literature.
"The Elephant Queen," an acclaimed documentary film and cinematic love letter to a species on the verge of extinction, follows a majestic matriarch elephant and her herd on an epic journey of life, loss and homecoming.
Oprah Winfrey joins the world's most compelling authors in conversation as she builds a vibrant, global book club community and other projects to connect with people around the world and share meaningful ways to create positive change.
More Apple TV+ originals will be added to the Apple TV app each month, including:
"Servant," a new psychological thriller from M. Night Shyamalan, follows a Philadelphia couple in mourning after an unspeakable tragedy creates a rift in their marriage and opens the door for a mysterious force to enter their home.
"Truth Be Told," a gripping new series starring Academy Award winner Octavia Spencer and Emmy Award winner Aaron Paul, explores America's obsession with true crime podcasts and navigates urgent concerns about privacy, media and race.
"Little America," inspired by the true stories featured in Epic Magazine, brings to life the funny, romantic, heartfelt, inspiring and surprising stories of immigrants in America.
"The Banker," a feature film inspired by a true story, stars Anthony Mackie and Samuel L. Jackson as two African American entrepreneurs who try to circumvent the racial limitations of the 1950s and quietly provide housing loans to the African American community in Jim Crow Texas. Nia Long and Nicholas Hoult also star.
"Hala," a feature film and official selection of the 2019 Sundance Film Festival and 2019 Toronto International Film Festival, follows a high school senior struggling to balance being a suburban teenager with her traditional Muslim upbringing.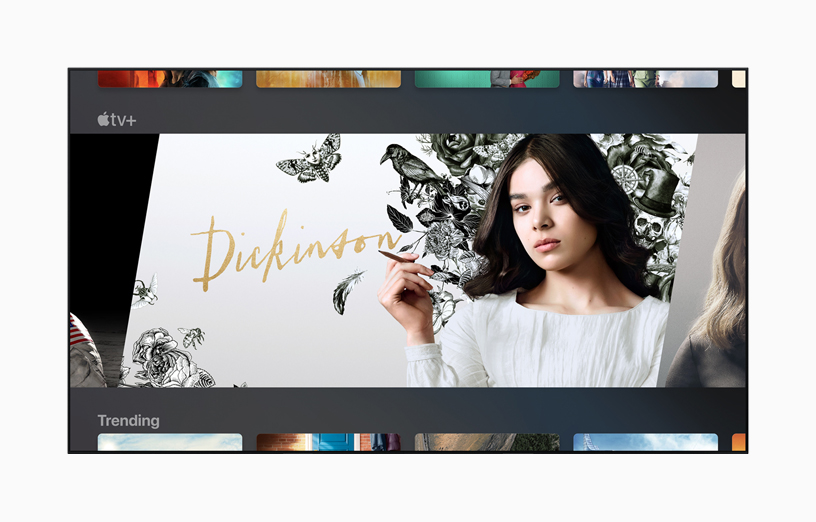 Subscribers can watch Apple TV+ originals both online and offline, ad-free and on demand, on the Apple TV app, which comes pre-installed on iPhone, iPad, Apple TV and iPod touch and will soon be on Mac with macOS Catalina. The Apple TV app is also available on select Samsung smart TVs, and will come to Amazon Fire TV, LG, Roku, Sony and VIZIO platforms in the future. Customers can also sign up and watch Apple TV+ originals on the web at 
tv.apple.com
.
Starting today, viewers can watch trailers and add Apple TV+ series and movies to Up Next on the Apple TV app, so they can be notified when the first episodes become available. At launch, most Apple TV+ series will premiere with three episodes, with one new episode to roll out each week, while full seasons of some series will be available all at once.
Audiences worldwide can enjoy Apple TV+ originals subtitled and/or dubbed in nearly 40 languages, including Subtitles for the Deaf and Hard-of-Hearing (SDH) or closed captions. Apple TV+ series and movies will also be available with audio descriptions in eight languages.
Apple TV+ is one of Apple's newest services, joining Apple Arcade, the world's first game subscription service featuring over 100 new and exclusive games; Apple News+, which brings together over 300 magazines, newspapers and digital publishers within the Apple News app; Apple Music, the home of over 50 million songs, thousands of playlists and daily selections from the world's best music experts; Apple Card, a new kind of credit card created by Apple and designed to help customers lead a healthier financial life; Apple Pay, the most popular mobile contactless payment system in the world that gives customers an easy, secure and private way to pay using their Apple devices; as well as the App Store and iCloud.
Pricing and Availability
Apple TV+ will be available on the Apple TV app for $4.99 (US) per month with a seven-day free trial starting November 1 on iPhone, iPad, Apple TV 4K, Apple TV HD, Apple TV (3rd generation), iPod touch and Mac. To subscribe to Apple TV+, customers must update to iOS 12.3 or later, tvOS 12.3 or later and macOS Catalina. The subscription will automatically renew at $4.99 per month at the end of the seven-day free trial.
Apple TV+ will also be available on the Apple TV app on select 2018, 2019 and newer Samsung smart TVs, and on Amazon Fire TV, LG, Roku, Sony and VIZIO platforms in the future.
Customers can also subscribe to and watch Apple TV+ at tv.apple.com in Safari, Chrome and Firefox.
Customers with AirPlay 2-enabled Samsung, LG and VIZIO smart TVs must update to iOS 12.3 or later or macOS Catalina to play or mirror Apple TV+ originals from the Apple TV app on iPhone, iPad, iPod touch or Mac directly to their smart TVs. Customers with eligible Sony smart TVs will be able to enjoy AirPlay 2 support later this year.
Customers who purchase any new iPhone, iPad, Apple TV, Mac or iPod touch starting September 10 can enjoy one year of Apple TV+ for free. Beginning November 1, customers can initiate the one-year free offer in the Apple TV app on the device running the latest software. Customers have three months after device activation to claim the offer, or if the device was purchased and activated before the launch of Apple TV+, they will have three months starting November 1.
The subscription will automatically renew at $4.99 per month after one year. Customers can cancel at any time in Settings at least one day before each renewal date. Customers who cancel during the offer period will forfeit the remainder of their offer. This limited time offer applies to both new and refurbished models, including devices from the iPhone Upgrade Program, is not restricted to any specific sales channel (e.g., Apple Store, resellers) and will be available in all countries where Apple TV+ will launch. Up to six family members can share one Apple TV+ subscription and watch using their own Apple ID and password. Only one one-year offer is available per family, regardless of the number of devices purchased.
Comment using Facebook
Africa's Family Entertainment Center Opens its Doors in Kitengela
A couple of years ago, Kitengela was not a town known by many. However, the town has built itself over the past 5 years to be Kenya's dream town to own a home.
Priding itself of good transport, serene weather, beautiful sceneries and proximity to JKIA, the home to a number of government parastatals, international schools, financial institutions and manufacturing companies have seen Kenya's middle-class scramble to get a piece and build a retirement home.
4 Kilometers from the town's CBD lies the Oasis of Family Transformation – the No 1 Family Entertainment Centre in Africa dubbed the GMC Fun Place; seated right by the tarmac, along the busy Namanga Road, just ahead of Acacia Junction.
GMC Fun Place is strategically located in terms of accessibility and offers a quiet, cool and relaxing environment far from the noise and busyness which comes from being in a town.
The facility, which opened its doors mid-August 2019, prides itself to offering a perfect answer to generating the highest form of fun, happiness, transformation and family love offering an oasis to converge to unwind, have fun and get inspired. It is the only facility in Africa that caters for under 5yrs Old Conference Facility with a seating capacity of 60 kids.
Seated on an expansive 5-acre land, the facility is as bespoke as you'd expect; amazing, state-of-the-art, convenient and fun-filled children's park, where children indulge in the best games ever, as their parents enjoy well-cooked meals. Activities children can enjoy include Kiddies SGR, Ferries Wheel, Merry Go Round, Water Rollers, Pirate Ship, Castle Slide among many others.
Security is something that was not left at stake as the facility has well equipped guards. You also do not have to worry about parking as the designer of the facility had your car in mind.
The fun place guarantees authenticity in every part of their service. The local restaurant which also offers outside catering services has hired the best chefs in the region. The Head chef focuses on serving guests a seasonal menu of finger licking nyama choma which is char grilled straight from the Maa Community farms, corn fed road runner chicken coming straight from the farmers and green vegetables which are freshly plucked from the facility's garden.
While children are welcome for an entire stay having fun, parents are likely to take advantage of the 8 VIP meeting cubes which are all Makuti Thatched to give a cool and refreshing air and a clear view of Kitengela Plains. There is also a training facility that can hold 100 people.
Apart from just fun, the fun place is the perfect location for events such as weddings, birthday parties, concerts, festivals, group parties, kids Christmas parties among other events. We also have VIP meeting rooms convenient for wedding committees, send-off meetings, among others.
GMC Fun Place comes with clean and children-customized restrooms that also have baby changing rooms as well as special washrooms for the physically challenged.
Did you like the article? Join Inversk Magazine whatsApp group or Telegram Channel to get daily article alerts.
Comment using Facebook
A chance to Own High End Suburb – Amani Ridge The Place of Peace
Thinking of building your palatial home in a quiet and serene neighborhood? Look no further – Amani Ridge – The Place of Peace is a gated community that will be most ideal for your family residence.
The Optiven Group gated community project is strategically located only 3.2kms off Kiambu-Kamiti Road and seats between Thika Super Highway and Kiambu Road, slightly off Ruiru-Kamiti Road. It neighbors the Tatu City and Nova Pioneer.
Amani Ridge The Place of Peace is specially designed to offer you and your family untold peace.
Proposed facilities in the project include scenic green parks, well-designed Stone perimeter wall, Internal cabro roads, Water, Underground Electricity, Solar Street Lights, Sewer System and 24/7 Security.
What's more, Amani Ridge The Place of Peace will also have provisions for a modern education center among a magnificent shopping square, and the Amani Square Club House.
You can now get your value added plot for as low as 5.2M and enjoy our flexible mode of payment that goes for up to 24 months!
Mr. George Wachiuri, Optiven Group CEO notes that this is a perfect investment for those looking for a place that is tranquil. "We currently have an offer for cash clients who buy Amani Ridge the Place of Peace, which is a Holiday for two to the Kenyan Coast," he says.
The beauty about investing in Amani Ridge the Place of Peace is that it will give you value for Money as you either build and live or build & rent. It can also be your perfect retirement home.
Even more importantly, Amani Ridge the Place of Peace has been designed as a family friendly place with facilities that are important for families, a great neighborhood and it is also near U.N.
Ownership process is also very easy, because the only 4 things that you need to do is to View,  Deposit, Transfer and Build.
This high end area is projected to go up to KES 30m for a plot measuring an eighth of an acre, in the next 10 years with Palatial homes renting for up to 300, 000 per home.
The video below shows an in depth analysis of the project.
Comment using Facebook